Active Solution Company Limited
Our Head Office is located at 4th Floor, Vung Tau Plaza, 207 Le Hong Phong Street, Ward 8,Vung Tau City, Viet Nam and the Representative office at 171 Dinh Bo Linh Street, Ward 26, Binh Thanh District, Ho Chi Minh City, Vietnam with purpose to provide faster and efficient service to our customers in sustainable way.
We are specialized in Solution Provider and supply a wide range of products relating to Marine System and Infrastructure Division, Upstream/Downstream, Oil & Gas/ Refinery; Power/ Energy/ LNG; Marine/ Offshore; Chemical/Petrochemical/ Water/ Waste Treatment; Pulp & Paper/ Mining… with purpose to create the greatest value to client and expand client's business.
One of our core business is in Marine Division and sales agent for Trelleborg Marine System – a leading Manufacturer and solution provider from Sweden with over 100 years of experiences. Moreover, we are able to supply end to end services and solution in design, production, commissioning and quality management to ensure optimum performance in the wide range of Port Owner, Stakeholders in Industry and various of demanding specifications.
Equipped with a team of efficient and capable workers, responsible and experienced supervisors, we are here to ensure the success of many types of project that will be undertaken in the future.
To become a worldwide leading of Manufacturer & Solution Specialist with the highest standard of competency, integrity & professionalism.
As experienced manufacturer & supplier, we pursue for business, safely delivering cost effective, technical services & after sales service efficiency that meet or exceed clients' expectations. We move forwards along with client success.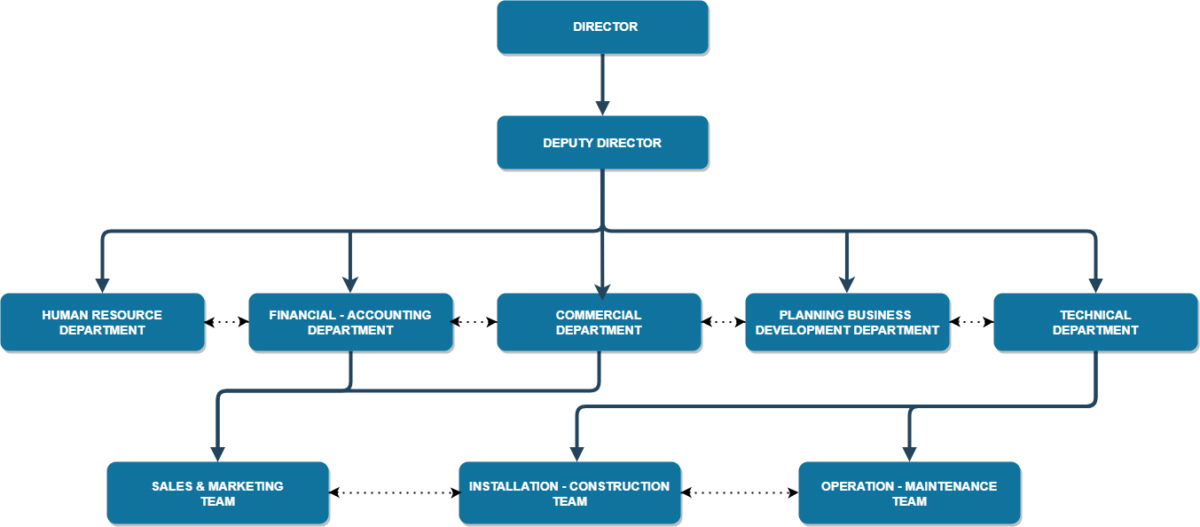 SƠ ĐỒ TỔ CHỨC
CÔNG TY TNHH GIẢI PHÁP ACTIVE