With the supply of our latest generation of Super Cone Fenders (SCN), including an integrated berthing system, we are delighted to support the development of Vietnam's Thi Vai LNG terminal located in the southern province of Ba Ria Vung Tau.
Due to its conical body shape, the SCN provides excellent shear strength and is exceptionally stable even at large compression angles. The overload stops make it even more resistant to over-compression.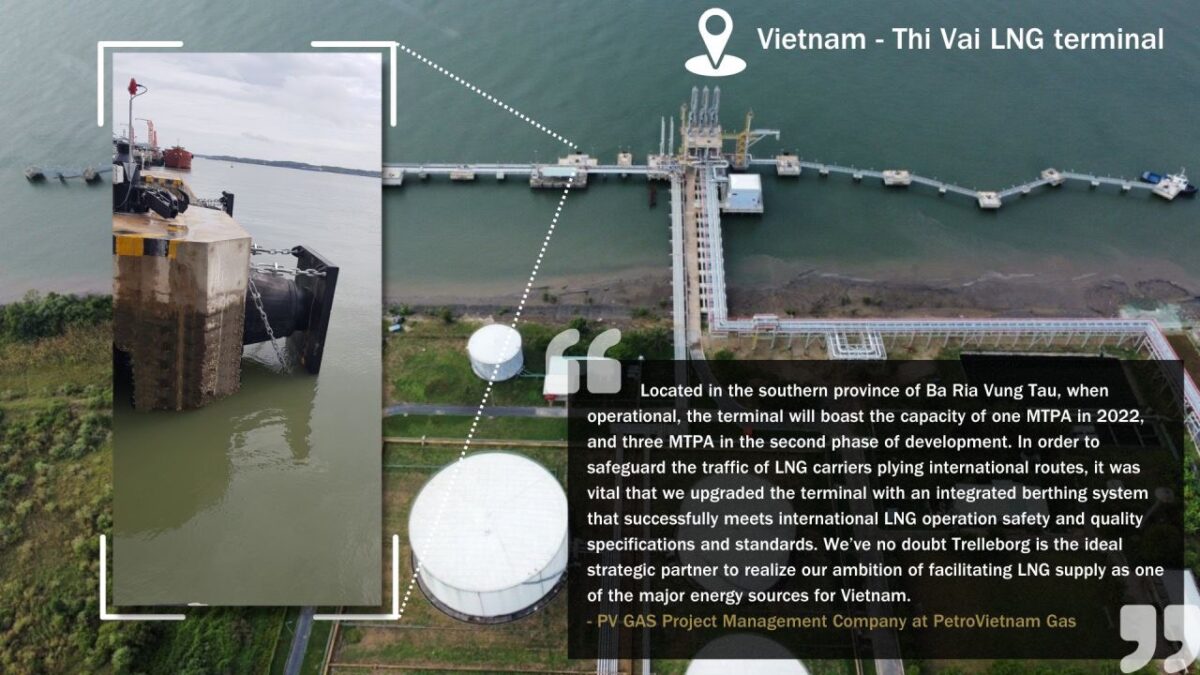 The quality of this product was also ensured with stringent tests, including compression tests, shear durability tests with 15,000 cycles, and high speed and high-temperature durability tests with 3,000 cycles.
Thank you, STEVEN KWOK and Boon Tek Kee, for your commitment to making a difference at the Thi Vai LNG terminal and for collaborating closely with our local agent, 'Active Solutions' to develop this solution.
#marinefenders #marineindustry